Comprehensive Demand Response Management System (DRMS)
Connected Savings Intelligence℠ (CSI) offers a variety of tailored DR strategies that leverage our proprietary real-time weather data, thermodynamic models, and machine learning via a single interface across all devices, aggregating multiple devices. CSI provides precise and accurate capacity and load forecasts for DR event planning and management for residential and SMB customers.
Our benefits:
We maximize aggregate load shed while minimizing customer discomfort through an integrated platform. The scope of our DR programs encompasses wholesale energy markets, Utilities, and REPs! Contact us today to learn more!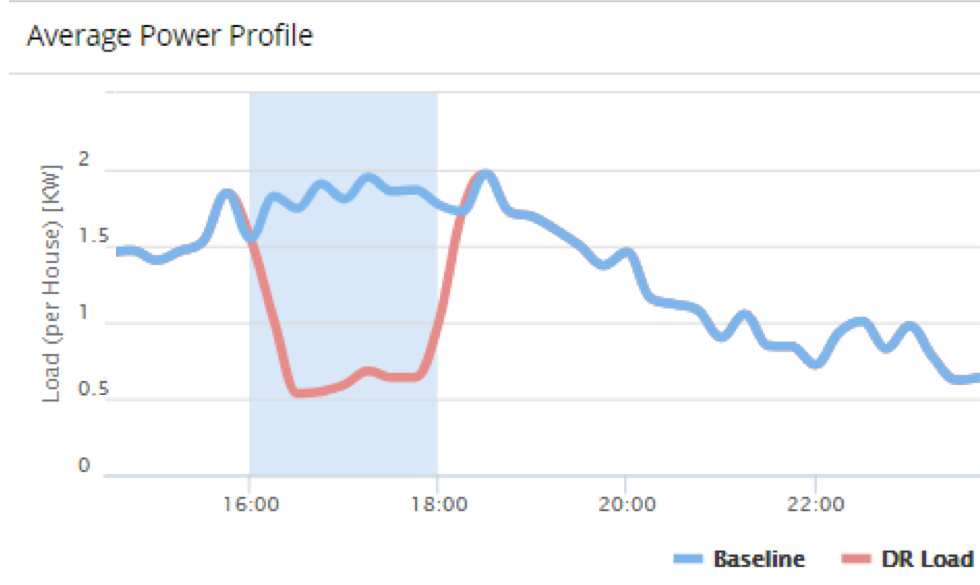 Sample load reduction of an actual program in June 2016, comparing baseline to reduced load for a 2 hour DR event.